December is already the last month of 2013, and we are all counting down the remaining days of 2013 to dash our annual goals and see how far our goals are. In the busy December, Korean women VIKI ushered in the good news again, in Nanjing Golden Eagle, Nanning Parkson's two new stores have been opened and has been open to the public. In the near-ending month, VIKI added a milestone to its annual performance and is one step closer to its long-term goal. It also hopes VIKI will make persistent efforts for the next painting year A perfect stop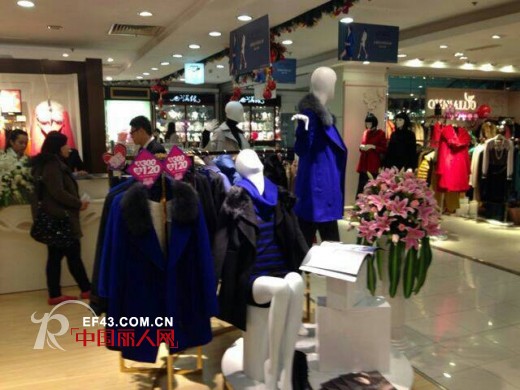 Korea imported brand VIKI women's clothing in a short period of time, set a success in China, grasp the trend of clothing information, suitable for Chinese women's body type of clothing, the latest popular elements and styles, by China Everbright consumers favorite, Coupled with the portrait of South Korean female Han Hyo Chu endorsements, so that the charm of stars exudes the most influential aura.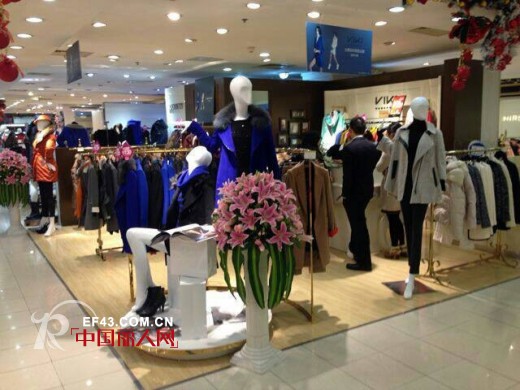 Although 2013 is about to pass, but looking back on the year we worked hard, we are fruitful and have won the love and approval of the vast number of consumers. We are confident and ready to meet the toughest challenges in the new year. , Yuezhanyueyong, strive to be the leading army clothing industry.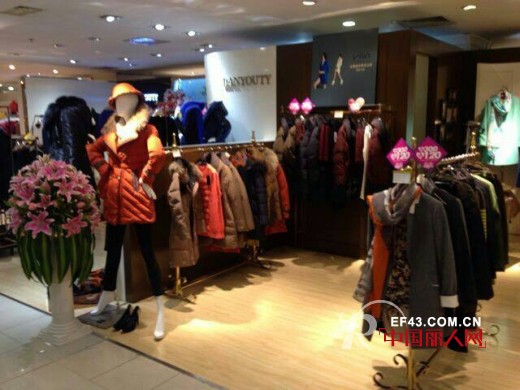 In the future development, VIKI women's wear will be successful in the ultimate goal of the fashion brand of high-end brand services, while constantly seeking to enhance the value of its own brand, and even enhance the image of the entire business, but also strive to drive the entire industry in a better direction .




Range

Width 150cms 165cms 205cms 215cms 225cms 230cms 240cms 250cms 260cms 280cms 300cms

GSM 60gsm 65gsm 70gsm 75gsm 80gsm 85gsm 90gsm 95gsm




We are grey fabric factory,dyeing factory,rolling factory

Canton Fair in Guangzhou (May 1 to May 5,Oct 31 to Nov 4 every year)
China East China Import&Export Fair in Shanghai(Mar 1 to Mar 4,Sep 25 to Sep 27 every year)
Keqiao Textile Expo in Shaoxing(May 6 to May 8,Sep 28 to Sep 30 every year)
Heimexti Russia in Moscow(Feb 19 to Feb 22,Sep 17 to Sep 19 every year)
Heimtextil Frankfurt in Germany ( Jan 7 to Jan 10 every year)
Every year we are here to waiting for you.Textile business start from 1999.

Quality its soul of enterprise

Certificate:BRC , BSCI , COS , FAMI-QS , FSC , GB , GMP , GSV , HACCP , ISO/TS16949 , ISO10012 , ISO13485 , ISO14001 , ISO14004 , ISO14010 , ISO17025 , ISO17799 , ISO22000 , ISO9001 , ISO9002 , OHSAS18001 , OHSMS , SA8000 , TL9000 , ACS , API , ASME , AZO Free , CB , CCC , CE , CSA , EEV , EMC , ETL , FCC , FDA , GS , MSDS , NSF , Oeko-Tex Standard 100 , PSE , REACH , RoHS , S-Mark , SSA , Test Report , TUV , UL , VDE

Company Address:Changxing Light Textile Zone,Jiapu Town,Changxing County, Huzhou, Zhejiang, China

We are grey fabric factory.Printing and dyeing factory.Rolling and Packing factory.One-stop production from raw materials to finished products.Since 1999,we already start to produce and sale textile.The quality of our products has been certified by all international standard certificates,example OEKO-TEX.ANAB.IAF.EWC.AZO.SGS.CMA.ILAC-MRA.CNAS.ISO etc.Welcome to our factory to visit and negotiate.




Bleached Fabric
Superpoly and Tricot
Disperse Printed Fabric
Pigment Printed Fabric
Mattress Fabric



Dyeing Fabric

Dyeing Fabric,Bleach Fabric,Polyester Dyeing Fabric,Polyester Bleach Fabric

Zhejiang Qingsong Light Textile Co.,Ltd. , https://www.zjqstextile.com